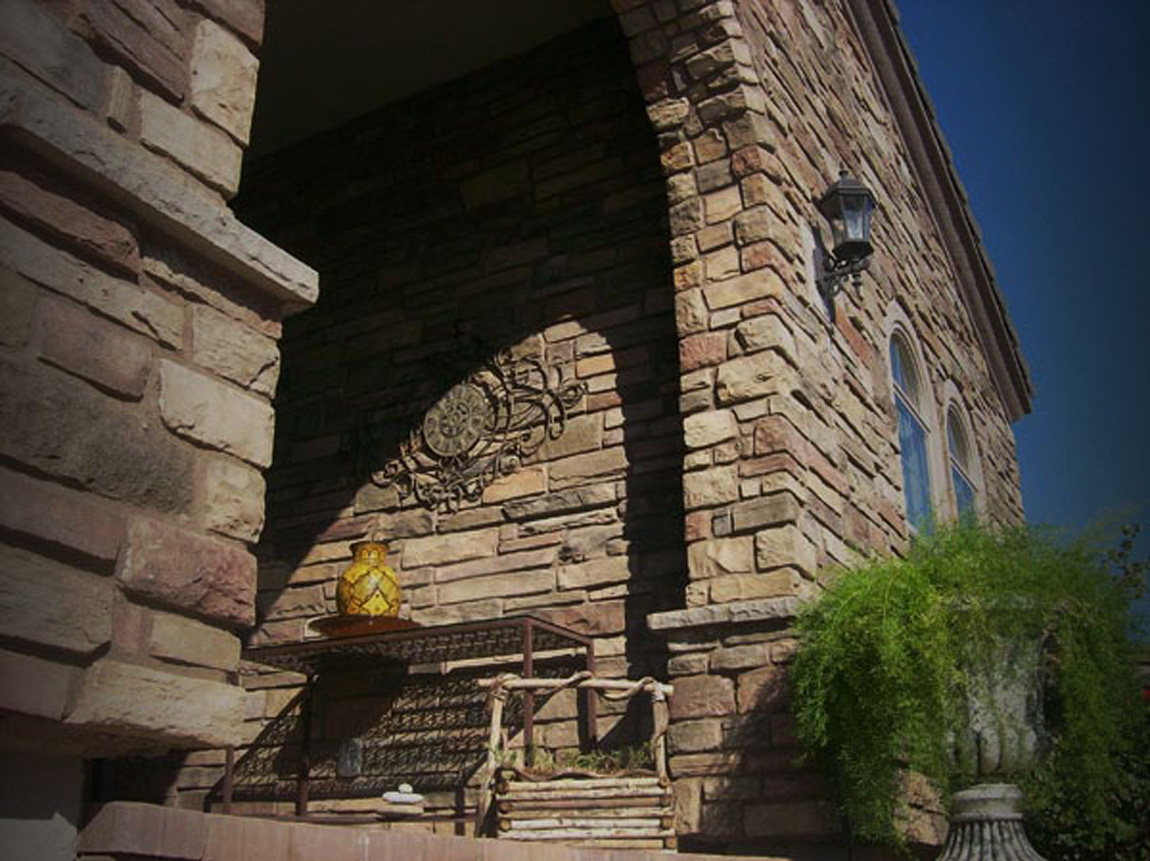 Stone veneer siding is a decorative and protective layer applied to any vertical walls or surfaces. On average, stone veneer siding installation will cost $10.50 per square foot. Prices will range from $6-$15 per square foot, according to Modernize.com.
Stone Veneer Siding
This type of siding was originally created to mimic the look of natural stone at a much more affordable price. Stone veneer can be built with lightweight materials, typically placed over cement, timber or wood. This siding is more energy efficient than natural stone, which will save business or homeowners money over the long term. The only drawback with stone veneer is it is not as durable as natural stone.
Repairs may be necessary as the siding ages. Compared to the installation cost of natural stone, though, stone veneer is the much cheaper option. Siding costs will obviously vary based on how large the home is and if full or partial siding installation is needed.
Stone Veneer Installation Cost
Average cost of a 215 square foot installation project: $1,490.77-$2,086.04
Cost of materials and supplies for installation: $67.40-$72.98
Special equipment cost: $32.74-$50.93
Labor Cost
Lowest cost: $271.59
Highest cost: $537.23
Estimated time of labor: 9.6 hours
Total Cost Of Stone Veneer Siding Installation
Lowest cost: $1,862.50
Highest cost: $2,747.19
Average project size: 215 square feet
JLC Enterprises Offers Stone Veneer In Phoenix, Arizona
If you are looking for siding installation services in Arizona, look no further than JLC Enterprises Inc. JLC offers stone siding installation services to the entire Phoenix, Arizona Valley, including, Phoenix, Gilbert, Glendale and more.