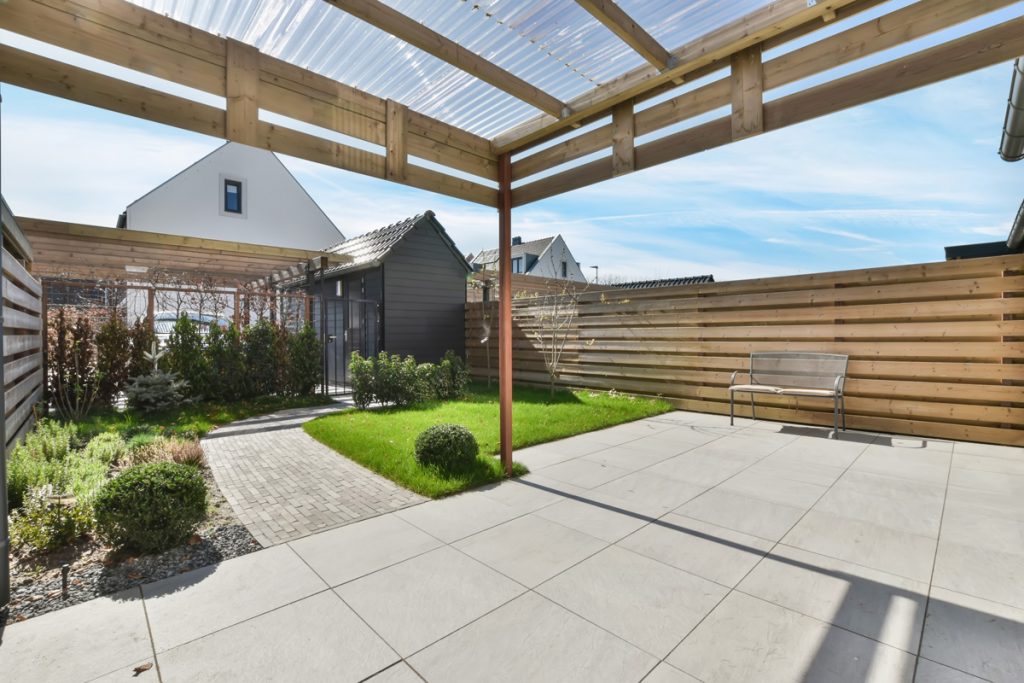 The average cost of an aluminum patio cover is $2,000, with a range of $1,800-$2,200. Homeowners can expect to pay anywhere from $18-$22 per sq. ft., according to PatioCovered.
Average Aluminum Patio Cover Costs
There are three popular aluminum patio cover styles: lattice, non-insulated and insulated. Below are the average costs of all three covers.
Non-Insulated Patio Covers:
Lowest Cost: $3,609
Average Cost: $3,611
Highest Cost: $5,020
Insulated Patio Covers:
Lowest Cost: $4,608
Average Cost: $5,251
Highest Cost: $5,907
Lattice Patio Covers:
Lowest Cost: $1,800
Average Cost: $2,000
Highest Cost: $2,200

Why Choose Aluminum Patio Covers?
Aluminum patio covers have been a common choice for decades simply due to the inexpensive cost of the material. Aluminum is a very versatile material, as well. Furthermore, alumawood patio covers offer the much-desired wood look with a much lower price tag.
The low cost isn't the only reason why aluminum is such a popular choice, though. Aluminum patio covers will not crack, rust or get eaten by termites. This material also comes with options to customize. Homeowners can opt for un-insulated roofing, lattice covers or a thick foam insulated roofing system. Costs will vary based on styles, systems, location and provider.
Aluminum Patio Cover Pros
Here are some of the numerous benefits associated with aluminum patio covers:
Can appear like real wood.
Will not deteriorate.
Will never require painting.
Numerous colors and styles.
Affordable.
Easy to obtain permit(s).
Easy to install.
Excellent for resale.   
Aluminum Patio Cover Cons
Now that we know the pros, let's look at some of the drawbacks to these covers:
Easily damaged.
Some HOA's may not allow these covers.
Paint will have a gloss to it. 
JLC Enterprises Offers Aluminum Patio Covers In Phoenix, Arizona
If you are looking for Patio Cover installation services in Arizona, look no further than JLC Enterprises Inc. JLC offers Patio Cover Installations to the entire Phoenix, Arizona Valley, including, Phoenix, Gilbert, Glendale and more.