How Much Does Security Door Installation Cost?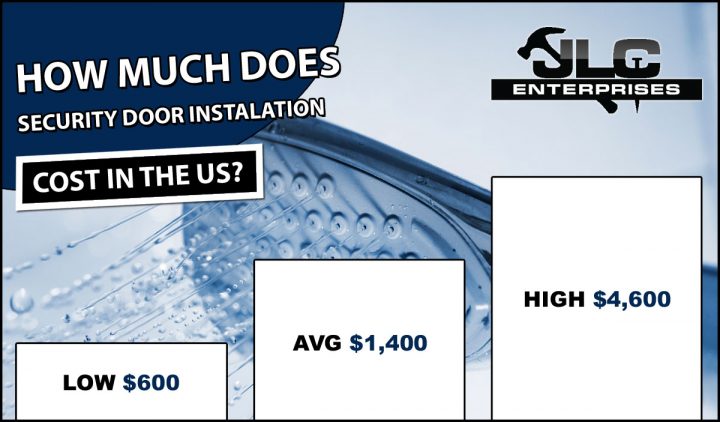 According to HomeAdvisor.com, the average security door installation cost is $1,400, with average security door installation cost ranging from $600 to $4,600 in the US for 2019. Prices will vary depending on the type of door, and how it is purchased.
Security Door Installation Cost Factors
For a lot of people, creating the perfect entryway to their homes includes a security door. For the cost of the unit, locks, and installation, homeowners can expect to pay $600 on the low end, $1,400 on average and $4,600 at the highest. Steel models can cost from $300 to $700. Security screen doors typically cost less, around $50 to $600. Professional installation averages $275 to $425. Locks often come separately and can range from $200 to $600.
When homeowners wish to buy a security model, they could have options in the purchase and installation of the door. Many installers buy the materials for their customers, while others will install the materials that someone buys independently. Installation by a skilled professional can ensure that the security door will hang, open and close properly.
JLC Enterprises Offers Security Door Installation in Phoenix, Arizona
If you're thinking about installing a security door in Arizona, let JLC Enterprises assist! JLC Enterprises offers installation of wrought iron, steel, fiberglass and steel encased hardwood security doors for homeowners in Phoenix, Gilbert, Glendale, Mesa and other areas in Arizona. Call us today at 480-967-9183.