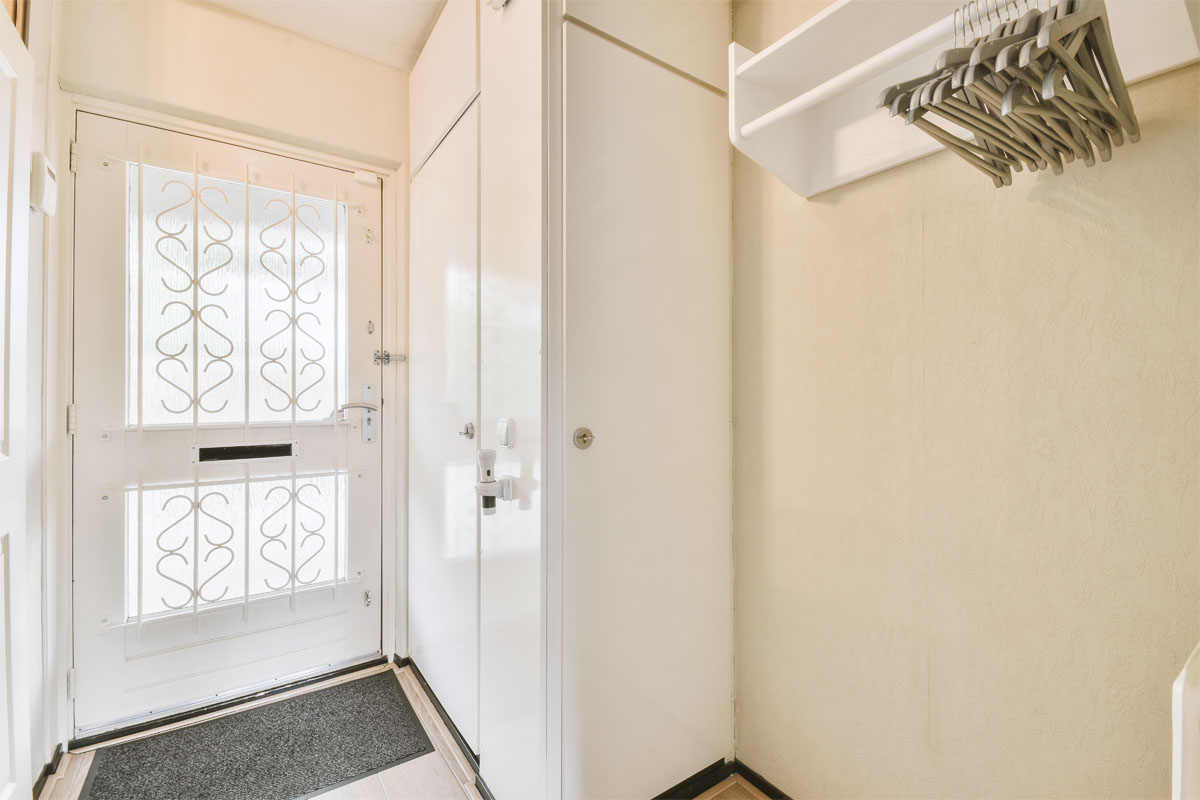 Are you searching for an affordable and stylish security door? This post is going to highlight the types of security doors.
Security doors protect you and your family from intruders and creepy crawlies from outside. Having a security door in your home provides you and your family with peace of mind. They also help to withstand the forces of rough weather and the elements. There are different types of security doors.
Security doors vary on factors like shape, size, and materials used in their manufacturing. They have either aluminum or steel materials. The doors are required to have durable methods in their manufacturing. Their hinges and locks are solid for long-lasting strength.
Types of Security Doors
There are different classifications of security doors. These include:
Double security doors: These doors are perfect for homes that have French doors or glass doors that slide. These security doors comprise of one primary door and a secondary one. One can opt to close or leave open the second. These doors come in various designs and styles.
Mesh doors: Mesh requires steel materials. It is impossible to rip or kick it open. Some come with a safety glass panel that can be removed. This provides fresh air into the house while safeguarding it from intruders and creepy crawlies.
Single security doors: These are the more typical. They are adjustable subject to the needs of the consumer.
Stainless steel security wire: This security door offers the highest degree of safeguarding. They come with heavy steel mesh and a 3-point lock.
Laser doors: These doors bring a whole new degree of customization. They come in both double and single arrangements.
Besides safeguarding you and your family from intruders, some security doors come fire-resistant. They come with a camera that allows you to see the individual outside your door. You can also connect a security door to your phone. This helps you see outside your home while at work or out and about.
Advantages of Security Doors
There are a lot of advantages to installing a security door in your home. Installation of a security door increases the value of your home. It gives peace of mind and a sense of protection for you and your family. The door is easily installed and requires very little maintenance. Security doors offer multiple additional advantages to homeowners. They comprise of:
Safeguarding from intruders and pests
Safeguarding from the elements
Added security for your home
Resistance to fire
Security doors make your home look refined and adds to the overall style. Let JLC Enterprises, LLC help you discover the best possible security door for your home.
Security Doors Available
Security doors come in a plethora of sizes and shapes to fit any type of doorway. There are a lot of different styles and designs available, so you can find one that suits your requirements and taste. The doors offer safeguarding and enhances the appearance of a home, along with lasting elegance and special aspects.
JLC Enterprises Offers Security Door Installation In Phoenix, Arizona
If you are looking for Security Door Installation services in Arizona, look no further than JLC Enterprises Inc. JLC offers Security Door Installations to the entire Phoenix, Arizona Valley, including, Phoenix, Gilbert, Glendale and more. Call us today at 480-967-9183 for more information.