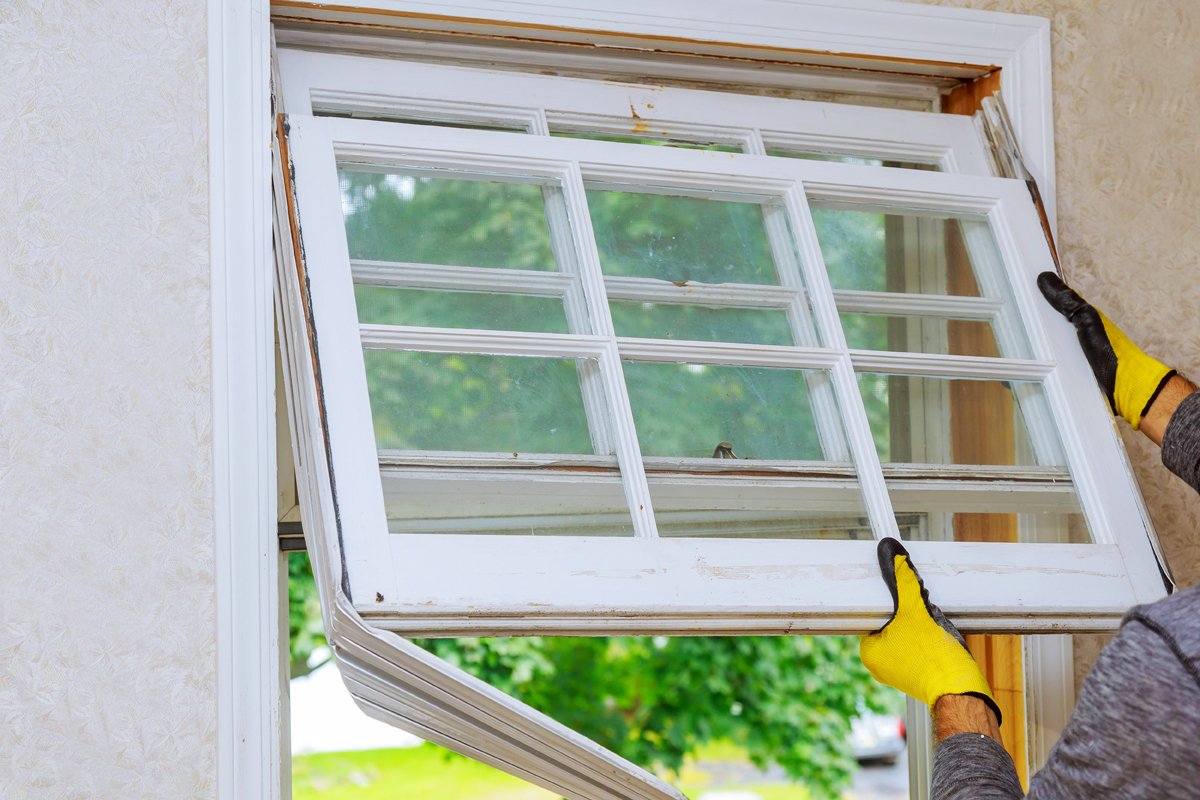 On average, one window replacement takes between 40-60 minutes, according to RoyaltyWindows. A typical timeline for window replacements takes 4-6 weeks to complete the work order. Most companies will be able to replace 10-15 windows at your home, per day.
Window Replacement Process
Once the contract is signed between the home/business owner and installer, the next step of the process is to measure all window openings needed for replacement. After measurements have been completed, the installer will order the new windows. The finished products should arrive within the month.
The installation company will come to your property on the agreed upon date for replacement. All new windows are then installed and leveled by using shims. Any cavities will be filled in with expanding foam. The final task involves anchoring the windows in place, sealing the exterior with caulking and trim coil.
Window Replacement Timeline Factors
If you are trying to come up with an appropriate timeline or time estimation for the replacement process, you must consider the following factors:
Manufacturer: The brand of windows can, of course, impact your project timeline. If you happen to live in a large area, then you should be able to choose from several manufacturers. The closer the company is to your home, the less you'll pay in transportation costs.
Time Of Year: The time of year is a very important factor when it comes to window replacements. Summer is generally the busiest time of year for window companies, but inclement weather in the winter can also slow down the installation process.
Benefits Of Replacing Windows
Replacing your windows has many benefits for homeowners, including:
Saving Money.
Energy Efficiency.
Resale Value.
Curb Appeal.
How Much Do Window Replacements Cost?
On average, a window replacement in 2021 costs $750 in the U.S. Costs will range from $200-$1,300 depending on the window type, according to Angieslist. More than likely, you will have to replace a few windows in your home every couple of years.
Estimating the cost of new windows can be complicated, as there are a lot of factors that contribute to the overall cost. The cost for replacing windows will differ upon their size, the number of windows needed, type and quality, but in spite of the various brands and choices available, budget-friendly replacements can be found easily if you know what you are looking for.
JLC Enterprises Offers Window Replacements In Phoenix, Arizona
If you are looking for Window Replacement Services in Arizona, look no further than JLC Enterprises Inc. JLC offers Window Replacements to the entire Phoenix, Arizona Valley, including, Phoenix, Gilbert, Glendale and more.