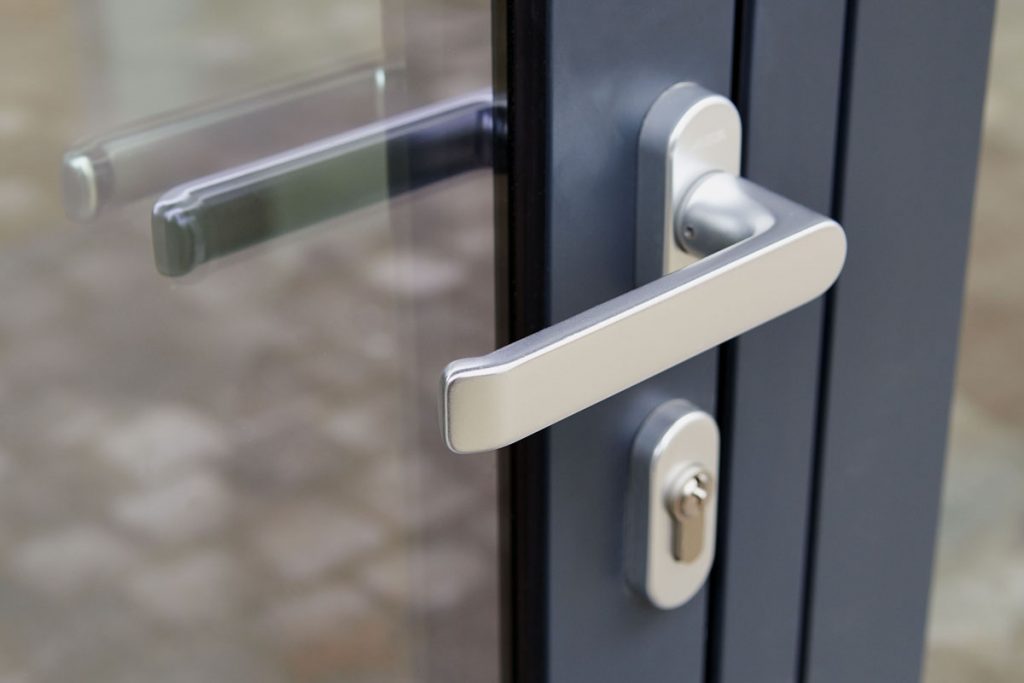 Follow our how-to guide for installing a security door below.
Steps To Install A Security Door
Follow these steps to safely and effectively install your security door.
Step 1. Gather Proper Tools And Materials
For ease of installation, try choosing a metal security door with attached hinges.
Make your selection based on the measurements of the door it will now cover.
All necessary equipment for mounting purposes should be included with your purchase.
Check the manufacturer's instructions to ensure you have the necessary equipment.
Follow the manufacturer's instructions for the installation.
Step 2. Measure Opening And Cut Z Bar
Measure the height of the door opening using a tape measurer.
Measure from the lower inner frame to the top inner frame.
The piece included in the purchase that attaches to the metal screen door is referred to as the Z bar.
Make sure to wear gloves and safety glasses during this process.
Now cut the Z bar with a hacksaw to fit within the door opening.
Try to cut the Z bar 3/16-inch smaller than the door frame's width.
Step 3. Ensure Proper Fit
Place the metal security screen door inside the door opening.
Ensure it fits properly.
Have a partner hold the door in place as you start drilling.
Step 4. Hang Metal Screen Door
Secure the door to the brick molding by using a power drill.
Perform this task by using the screws included in the manufacturer's installation hardware.
Drill the screws through the holes found in the hinges.
Drive the screws through the Z bar and into the molding.
Check to see if it is hung evenly by opening and closing the door.
Step 5. Secure Header
Put the header piece above the security screen door.
Locate the precut holes in the header.
These holes will determine where you need to place the screws.
Match the screwdriver blade size with the size of the screws.
Use a screwdriver to screw the header into its place.
Step 6. Install The Expander
After opening the door, slip the expander piece along the bottom of the security door.
This is a strip which acts as a barrier, keeping debris from collecting beneath the door.
Using an electric drill, screw the expander into place.
Open and close the door to check if there is enough clearance once the expander is in position.
JLC Enterprises Offers Security Door installations In Phoenix, Arizona
If you are looking for Security Door installation services in Arizona, look no further than JLC Enterprises Inc. JLC offers Security Door Installations to the entire Phoenix, Arizona Valley, including, Phoenix, Gilbert, Glendale and more.