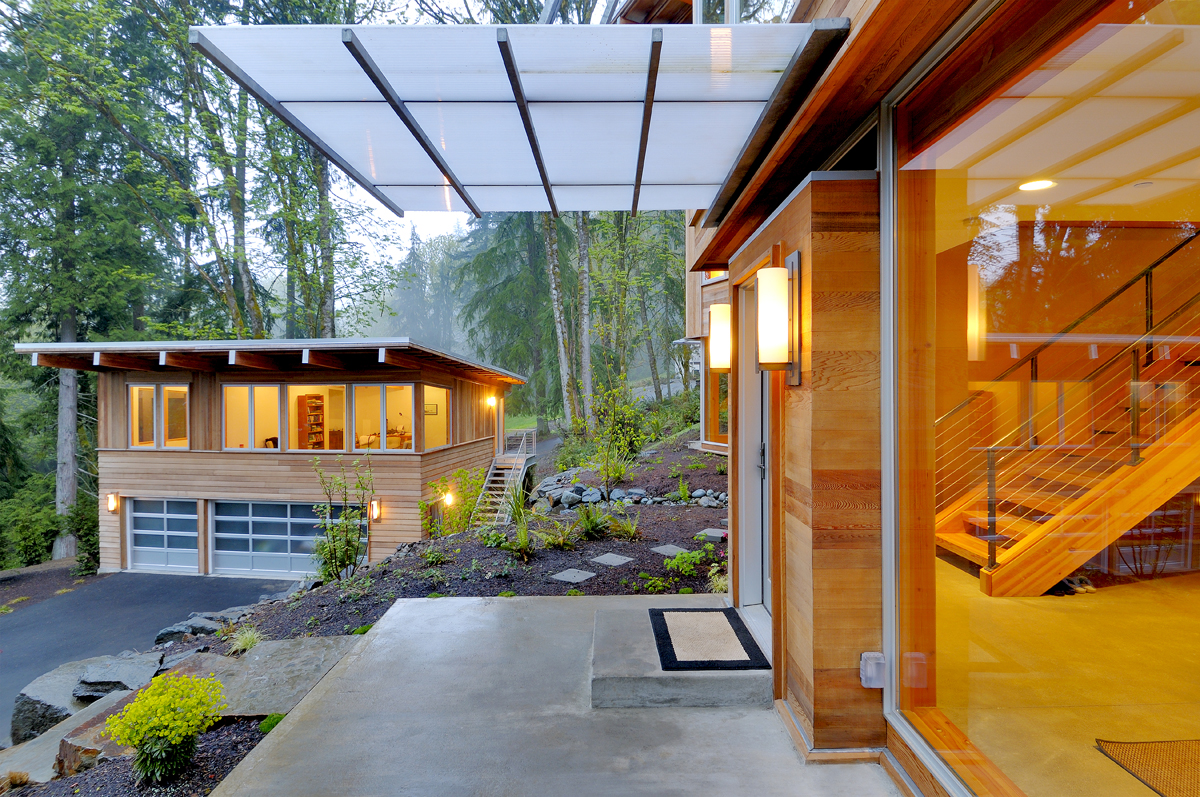 Are you looking for affordable and stylish patio coverings? This article will highlight the most popular patio covers on the market today.
Awnings
Awnings are commonly chosen by homeowners for their ability to efficiently guide water and debris off the surface. Homeowners love the versatility awnings offer, as they can be both permanent or retractable fixtures. Awnings are well equipped to handle any inclement weather, including high winds.
Awning styles come in a variety of designs and choices. Some designs can even make use of frames for automation and extra reinforcement. Size is often customizable, depending on your needs. Retractable awnings have been proven to be the longest lasting of all the options.
Benefits Of Awnings:
Can be controlled wirelessly through a smartphone or remote.
Customizable sizes and designs.
Can add smart lights for extra protection.
Solar Screens
Solar screens come in fabric panels, designed to limit sunlight exposure. These screens can cover an opening by hanging like classic curtains. Installed vertically, solar screens are also retractable and provide great shade on hot summer days.
These patio coverings are ideal for rooms that have poor temperature regulation. By installing these screens you may drastically reduce your electricity usage. Solar screens can be installed alongside other covering options like pergolas and awnings.
Benefits Of Solar Screens:
Many mounting options available.
Decrease electric bills.
Retractable designs come with remote controls.
Pergolas
This pillared garden structure can come with space rafters or completely solid. Homeowners may choose rafters because they allow great sunlight exposure and better heat circulation. These structures can come either free-standing, hanging or attached.
The roof of the pergola can be designed for aesthetic appeal. Typically, pergola owners will grow vines to cover the entire structure. Pergolas can be constructed of glass, stone, metal, wood or even plastic.
Benefits Of Pergolas:
Limitless design options.
Can support the weight of lighting and fans.
No maintenance needs.
Shade Sails
Shade sails or shade canopies are among the most portable patio covering options. Shade sails are pieces of material balanced between a couple anchor points. These structures can be anchored to the ground, between beams or on any sturdy surface.
Shade sails are the simplest option for homeowners looking to add shade to an area. Plus, these structures are relatively inexpensive. The only downside to these structures is that they can be prone to ripping.
Benefits Of Shade Sails:
Very affordable.
Portable.
Can block up to 90% of harmful UV rays.
JLC Enterprises Offers Patio Covers In Phoenix, Arizona
If you are looking for Patio Cover installation services in Arizona, look no further than JLC Enterprises Inc. JLC offers Patio Cover Installations to the entire Phoenix, Arizona Valley, including, Phoenix, Gilbert, Glendale and more.